One of my very nearest and dearest friends is taking my blog over today for my series From One Mom to Another....Michelle!!! Michelle is an amazing mom of FOUR beautiful babies and I am just so happy she is here today to share her mommy-isms with you all!!!!!! Thank you Michelle for posting today! xoxo
Be sure to check out all of my other featured mommies
here
!!!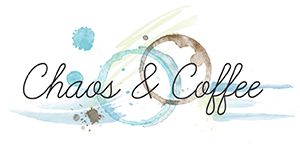 Hey Vintage Apple readers, my name is Michelle and I blog over at
Chaos and Coffee
. I am the mama to 4 fantastic little kiddos. Madisyn - 9, Megan - 3 and our twin boys Jack and Liam are 10 months old. Our hands may be full, but so are our hearts. I am so honored to be able to guest post for Michelle today. I am fortunate enough to know this gal in real life and I think the world of her and the amazing mama that she is.
Something you wish you knew before having a baby:




Man, I was a judgmental FOOL. Prior to kiddos I made so many bold statements. The whole I will never let my kids (fill in the blank) thing for instance. I would see parents whose kids were having tantrums in the middle of Target and make all kinds of crazy judgements on their parenting styles. While I never vocalized them, I still wish I could go back and give each of them a hug and tell them they are doing a great job. Because one thing I know for sure is no two kiddos are the same and every parent has to do what they feel is right for their family. Let the foolish judge away and you just keep on keepin' on. Also every "I never" I swore I would never do?? Better believe I have done them! Cheetos for breakfast? Yup! Annoying squeaky shoes? Multiple pairs. Tantrums in Target? More times than I can even count.
Most surprising mommy moment:

Without a doubt, the unbelievable and indescribable love you have for your babies the second you see them. For me, I have never been much of a believer in love at first sight. But with my kiddos? From their first ultrasound, to their first kicks in my womb, to meeting them and holding them for the first time and looking into their little eyes I was in love. It is without a doubt the most amazing and spiritual feeling I have ever experienced. To look at my babies and to know that God chose them especially for me? No greater feeling in the world.
How has motherhood impacted your life all around?




Oh man, where do I even begin. My kids just make me better. They really do. They teach me kindness, patience, selflessness. Their child like faith and wisdom blows me away on a daily basis. And their forgiveness? It is humbling. There are so many days where I feel like I failed. I didn't give someone enough attention, or we didn't have enough educational stimulation. Dinner wasn't well balanced, but it came from the pizza delivery guy. To my kids though, I am the best mama in the world. They love me unconditionally and they make me want to be better and the very best possible mama I can be.
Best Piece of Advice:

Like I said earlier, only YOU know what is best for your child. No two children are the same...trust me, I have 4 of them. Never let anyone make you feel like you are doing it wrong. I think once I learned to stop comparing my "behind the scenes" with everyone's "feature film" I really learned to relax and started coming into my own as a mother. You can't hold yourself to a standard of perfection, becuase believe me I have tried, and no such thing exists. Trust your mama gut and know that nobody here on earth loves your baby more than you do and you owe nobody an explanation for the way you choose to parent.
And of course one last thing to share before I go....treasure every moment with your precious little one. The good, the bad and the ugly. The 3 am feedings? Treasure those sleepless nights. You will turn around and blink and your "baby" will be heading off the the 4th grade. And then Jr. High. And then High School. No matterwhat we do, they continue to grow. It goes by in an instant, so be present in the now and ENJOY.